Leads
Implantable pacing electrodes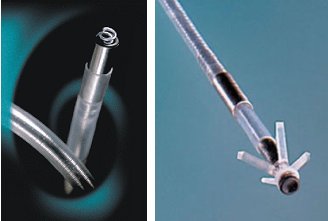 A Unique Choice of Materials for Superior Lead Performance
In cardiac pacing, the endocardial lead is the essential link between the pacemaker and the myocardium. A lead with a high level of performance, electrical as well as mechanical, ensures both safety for the patient and pacemaker longevity.
Lead reliability is an established fact : no implanted lead has ever been recalled and the excellent performance of ELA Medical leads is confirmed by a 99.98% reliability rate.
ELA Medical today offers a complete range of leads, using a selection of unique materials for outstanding performance:
Medical grade silicone, the safest choice in lead insulation
Vitreous carbon, for superior electrical performance and biocompatibility
Steroid, to reduce post-implantation inflammatory reaction.
Stelid performance and safety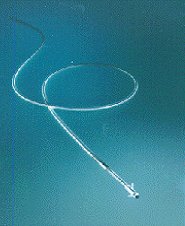 Combining carbon and steroid
Carbon has now been combined with a steroid anti-inflammatory drug (dexamethasone) to create the now Stelid endocardial leads. The original design of this lead permits safer positioning and reduces the risk of perforation. The features of Stelid leads have been optimized to minimize the energy requirements of pacing. For the physician, the reliability of Stelid leads inspires confidence. Fewer complications, fewer reoperations.
In all cases, Stelid leads guarantee optimum efficacy.
STELID passive and active fixation leads (straight-tined leads, J-shaped and fixed-screw leads) are available in ventricular and atrial models.
Stelix - More safety more comfort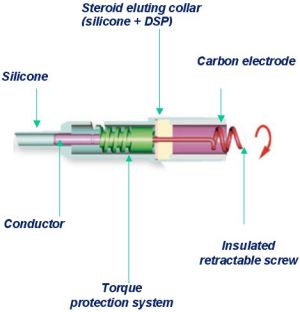 Stelix electrodes introduce reliability, easier control and safety during implantation. These three basic points prove the experience and the innovation of ELA MEDICAL. Stelix electrode allows for safety during implantation and ensures vain passage without wounding the walls of endocardium. If removal is necessary, this can be achieved with a simple turn. The high resistance silicon insulation guarantees the normal function of the electrode for a long period. The reduction of the stimulation threshold at the acute and chronic phase allows the duration of the stimulation to increase.
Stelid II performance and reliability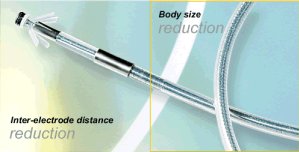 For easier implant and higher flexibility
Performance and reliability are the main objectives for this new range with a vitreous carbon electrode, a small active surface, steroid elution and silicon insulation. Stelid II original design allows the reduction of the active surface of the vitreous carbon electrode to 2mm². This solution helps reduce the pressure applied by the lead on the endocardium, limiting the risk of perforation and micro displacement. With bipolar (6F)* or unipolar (5F)* lead body a sorter implant time and an easier access is possible. Reducing the distance between electrodes (13mm) improves cardiac signal sensing specificity.
(*) body size.