Holter ECG
SpiderView

Spiderview is a last generation digital recorder designed for ECG Holter studies.
The device is compact, functional and very comfortable for the patient to wear.
Features:
LCD screen for real time monitoring of 3 ECG channels
Dimensions: 97 x 54 x 23 mm
Weight: 85 gr
One AA battery
Recording with no compression
Recording duration of up to 96 hours (4 days)
Storage and transfer of data with 256MB memory card
Number of channels: 2, 3, 9, XYZ, 12
Programmable recording parameters
Sampling rate: 1000 Hz (storing 200Hz)
ELA Medical designs and manufactures Holter systems for over 20 years and supports them with laboratory studies and clinical evaluations.
EasyScope multiday Holter ECG software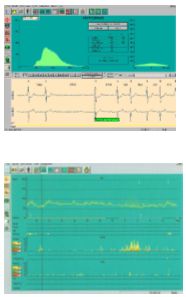 EasyScope is the analysis software for the Holter ECG recording.
Is a user friendly Windows environment programm featuring intuitive graphics and functionality.
Performs multiday analysis (24, 48, 72, 96 hours) to 2 or 3 channels and detects and analyzes all the rythm and morphology events.
Features:
Up to 4 days trends for rythm, events and ST behaviour.
Evaluation and dynamic intervention in the results by the user (physician) for the creation of a reliable report.
Heart Rate Variability analysis in the time domain.
ST analysis on all recorded channels.
Auto detection and classification of arrhythmias with criteria adjustable from the user.
Accurate Pacemaker operation detection.
Beat to Beat reclassification.
Full disclosure miniature ECG.
Up to 4 different user-defined report configurations.
Late potentials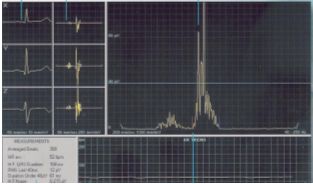 The Late Potentials software follows the "Standards for Analysis of Ventricular Late Potentials using High Resolution Signal Electrocardiography" published on 1991 by the European Society of Cardiology, the American Heart Association and the American College of Cardiology.
Given a typical QRS complex, the software selects 200 similar beats and makes electric energy measurements at certain frequencies that convey information on abnormal myocardial depolarisation.